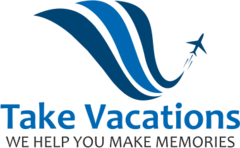 Take Vacations.
Travel Agency in Mumbai, India
Joined Tripcrafters in Mar 2019

1 trips booked using Tripcrafters
Currently Active
About Take Vacations.
WE ARE A TRAVEL MANAGEMENT COMPANY BASED OUT OF MUMBAI AND HAVING OFFICES IN SURAT,ANAND,AHMEDABAD.

WE CATER TO FIX COACH TOURS TO EUROPE & USA IN ADDITION TO FAMILY HOLIDAYS IN INDIA AND WORLDWIDE....

WE ALSO SERVICE MAJOR CORPOARTES FOR THEIR MICE BUSINESS.